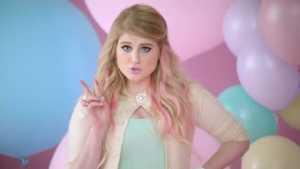 Before Meghan Trainor was shaking her bass all the way to Billboard's number one spot, she was shaking it to the sweet sounds of soca.
Trainor, whose hit All About That Bass toppled Taylor Swift to reach Billboard's 100 number one this week, is a former member of a US based soca band called Island Fusion. She sang with the band from the ages of 13 to 16.
The band was led by her aunt Lisa and uncle in law Burton Toney, a former lead vocalist with Atlantik next to Destra Garcia. "When Burton joined my family he taught us everything," she said. She credits Toney for teaching her how to perform.
Trainor, who has been to Trinidad in the past and wants to return for Carnival, plans to inject soca into her music as her career takes off. Machel Montano and Kees Dieffenthaller are among the artistes she would love to collaborate with.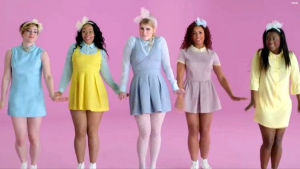 Trainor's rise to the top of Billboard comes on the heels of her appearance on Jimmy Fallon where he and The Roots band played her song using toys as instruments. The video from the show has gone viral with over five million views.
Trainor was born and raised in Nantucket, Massachusetts. She grew up with a musical family, and has been writing songs since she was 11 years old. When she was 13, her parents bought her a computer so that she could compose her own songs. The family later moved to Hyannis, Massachusetts, so that Trainor and her two brothers could attend Nauset Regional High School in nearby North Eastham.
We'll be keeping a close eye on her rise to fame and support her.