Crystal Bankay is Crowned the 2014 Miss West Indian Canadian of Guyanese Heritage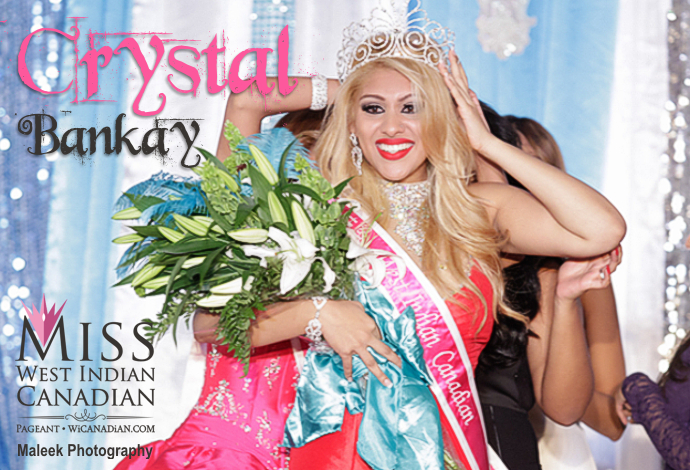 CONGRATS to Crystal Bankay who won the title of Miss West Indian Canadian 2014.
All the top 10 Contestants 2014 were outstanding and are great representations of what it is to be a talented, intelligent, and cultured West Indian woman. Special congrats to the 1st Runner-up Vanessa Oryema, 2nd Runner-up Divya Gossai, 3rd Runner-up Tenisha Naipaul, 4th Runner-up Melissa Roopchand, 5th Runner-up Na'Quelle Shepherd, and Miss Popularity went to Marissa Arjunen.
The day was great for everyone including the special Little Miss West Indian Canadians who were all inspired by the contestants and looked adorable themselves in their dresses, sashes and tiaras.
The BEST BOOTH AWARD at Wi Canadian Expo went to Photo Corner.  Wi Canadian models were mesmerizing to watch in Indian Bridal wear and accessories by Ann & Gopal's Om Deepam. The host with the most, Reneil Kistodial stole the show as usual with his natural talent of commanding the audience and keeping them on their toes. He's most definitely one of the best MCs in the industry.
Special gratitude to our title sponsor Raymond Alli of HigherLiving.ca.
Register for the next Miss West Indian Canadian Pageant.
Click here to view the photo gallery >>