Alexsis Theodore is Crowned Miss West Indian Canadian 2017 of Guyanese Heritage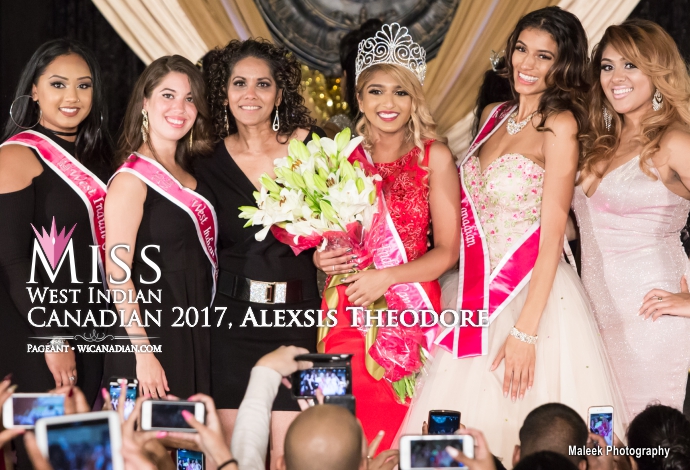 CONGRATS to Alexsis Theodore who won the title of Miss West Indian Canadian 2017 on Sunday, Oct. 22, 2017. Thank you to all the contestants who joined us this year and special congrats to the 1st Runner-up Shannon Green, 2nd Runner-up Ivana Morrison, 3rd Runner-up & Miss Popularity Keisha Deoraj.
The day included the very cute and smart Little Miss West Indian Canadians who were all inspired by the contestants and looked adorable themselves in their dresses, sashes and tiaras. Thank you to all the amazing moms and dads!
The BEST BOOTH AWARD at Wi Canadian Expo went to Priti's Fashions. Wi Canadian models were stunning in Mangalyam's collection.
Special gratitude to our title sponsor Raymond Alli of HigherLiving.ca and all our friends and volunteers. Your support is greatly appreciated!
Contact us to invite our Miss West Indian Canadian to your next event or fundraiser for a photo opportunity.
Register for the next Miss West Indian Canadian Pageant today and join this amazing experience.