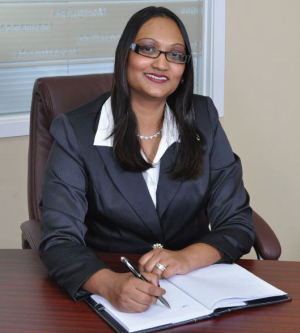 The Bridg Group of Companies is proud to be the 'home of all your financial needs', offering a wide range of solutions to help our clients achieve financial security, now and in the near future.
Some of the services offered are: Secured Investments, Financial Planning, Mortgages, Credit Education, Debt Settlement, Private Lending, Property Management and Real Estate Development & Construction.
The Bridg Group delivers on their principles of Transparency, Full Disclosure, Confidentiality and Competitive Edge to ensure their clients receive life changing results! Each division under the group is dedicated to connecting, serving and empowering the community by giving back through community outreach as an advocate of financial freedom for everyone.
About Natasha Bridgmohan:
Natasha Bridgmohan is a Canadian business owner, investor, philanthropist, happily married wife and a proud mother of two. She has created an unparalleled connection with investors around the world in the last 12 years.
As President and CEO of the Bridg Group of Companies, Natasha has helped her clients achieve a solid and more secured financial well-being. With a long-standing history of success in the mortgage, investment and real estate industry, Natasha's vision is to transform and make a significant impact to the financial services sector, one client at a time.
Her passion for customer satisfaction is evident in her continuous efforts to provide value added services and to ensure all clients can invest with confidence for a secure financial future. Her commitment is to provide clients with peace of min
d and confidence in their financial future by offering expert advice, unparalleled service and professional strategies to meet their specific goals.
Natasha and her team have been recognized by the community as she was awarded the 2014 Business of the Year – Young Entrepreneur Under 40 by the Vaughan Chamber of Commerce. The Bridg Group was also nominated by the Vaughan Chamber of Commerce in 2012 for the Small Business of the Year Award. – thebridggroup.ca