PHOTO GALLERY
2018 | 2017 | 2016 | 2015 | 2014 | 2013 | 2012
2011-I | 2011-II | 2010
STAY CONNECTED
Ultimate West Indian Wedding Expo was established since 2007 to create an avenue which allows us to come together in the spirit of marriage, arts & entertainment, and health & beauty. The expo displays a culturally rich event uniting exhibitors from a diverse market catering to the Caribbean community.

Ultimate West Indian Wedding Expo maintains and enhances the quality of trade shows for the benefit of exhibitors and the public, to encourage greater responsibility to the community, to increase communications and integrity with exhibitors and fellow producers. To connect, develop resources, and gain inspiration in an environment of mutual support.

Ultimate West Indian Wedding Expo is held at the Miss West Indian Canadian Pageant.
Wi CANADIAN MAGAZINE 2018/2019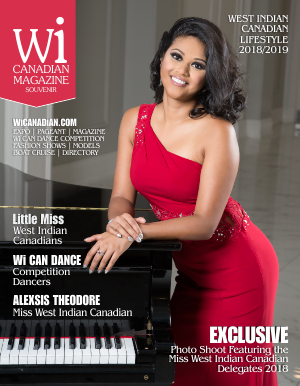 Click here for details.
EXPO INFO
Date: Sunday, October TBD, 2019
Time: 12pm – 7pm
Location: Avani Event Centre
Address: 8400 Jane St, Vaughan, ON L4K 4L8
Directions: Hwy 400 & 7
Advance Tickets: $20 | Door: $30
Info: 416-409-9783