There's no better way to raise awareness for your product or service.  Use our expert and inside knowledge of the West Indian Canadian community to help boost your profile and business.  Advertising sets you apart from the competition and allows you to reach a large target audience. If you seek to increase brand awareness or want to strengthen your consumer confidence, then advertising or sponsoring Wi Canadian provides the ultimate opportunity to positively impact your marketing and advertising strategies.
MISSION
To empower the vast West Indian (Wi) Canadians and inspire the next generation. This mission started in 2007 and its rapidly growing influence has only made it stronger. We host quality events such as Miss West Indian Canadian, Wi Canadian Expo, Little Miss West Indian Canadian, Wi Can Dance Competition, fashion shows, social media contests, boat cruises, WiCaribiz.com business directory, and much more.
WI CANADIAN CEO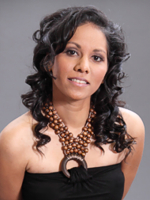 Julie Rambali is the founder of Wi Canadian and event organizer of the successful Wi Canadian Expo established since 2007. In 2010, the expo expanded its mandate to include the Miss West Indian Canadian Pageant.
Over the years, Julie's experiences have varied from web design and development to video editing and photography, to event planning. Her vast knowledge includes digital art design as well as marketing conceptualization and implementation. Her exposure to the event planning industry will prove to be most valuable for Wi Canadian endeavours.
Julie has been proactively involved in the West Indian Caribbean cultural scene for many years and has consequently attained substantial resources along the way. They include models, promoters, photographers, make up artists, designers, decor specialists, and a community of supporters that continue to patronize her annual events.
For Julie, the Wi Canadian vision to provide a premier service unsurpassed to any other organization is what drives her goals. The opportunity to positively promote the West Indian Caribbean culture internationally, is something she will use to her advantage.
To review our sponsorship campaigns, please feel free to call me at 416-409-9783.