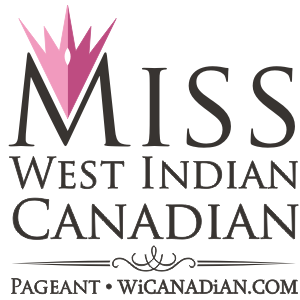 Wi CANADIAN MAGAZINE SOUVENIR 2019/2020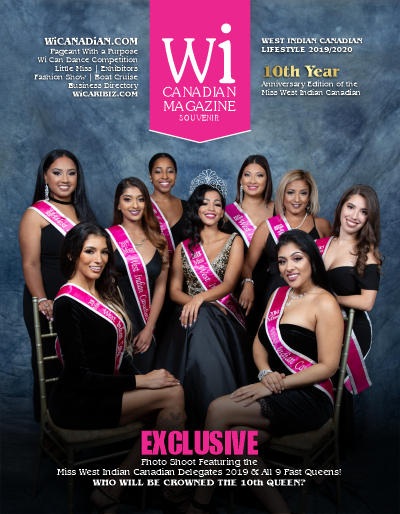 Click here for details.
STAY CONNECTED
Welcome to the Miss West Indian Canadian Pageant (MWICP) established in 2010.

The possibilities a pageant brings with beautiful, talented, intelligent, and cultured women can only enhance the spirit of our community. We would like to encourage the entire family to participate by supporting their very own trend setter. Come to the show and cheer them on! The day will be filled with exhibitors catering to every facet of our entertainment lifestyle and much more!

Thank you to all the contestant sponsors for their support. Without them, this pageant wouldn't have wings to fly.
Emily Singh is Crowned Miss West Indian Canadian 2019 of Guyanese Heritage

CONGRATS to Emily Singh who won the title of Miss West Indian Canadian 2019 on Sunday, Oct. 20, 2019 and sponsored by Satishwar Persaud of Adana Homes. Read more >>
Contact us to invite the reigning Miss West Indian Canadian to your next fundraiser or event for support.
GUIDE & LINKS
Contestant Gifts | Frequently Asked Questions
Little Miss Wi Canadians
Click here for more info on registering your Little Miss West Indian Canadian.
PHOTO GALLERY
2019 | 2018 | 2017 | 2016 | 2015 | 2014 | 2013 | 2012 | 2011-I | 2011-II | 2010
PAGEANT INFO
Date: Sunday, October TBD, 2022
Time: 2pm – 7pm
Location: Toronto Grand Convention Centre
Address: 30 Baywood Rd, Etobicoke, ON M9V 3Y8 (Albion Road & Hwy 27)
Advance Tickets: $30 | Door: $40
Info: 416-409-9783
PAST QUEENS
2017 Alexsis Theodore
2016 Chanelle Lee
2015 Nirmala Ramprasad
2014 Crystal Bankay
2013 Isis Metoo
2012 Shereen Pasad
2011 Devi Teluckdharry
2010 Ria Da Costa