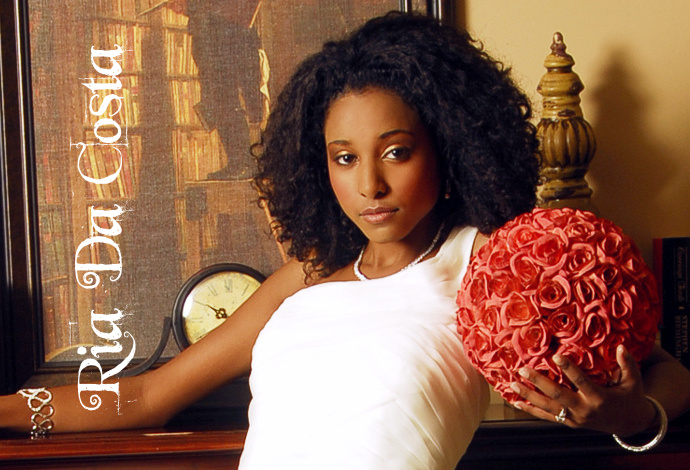 By David Singh
Ria Da Costa's life changed when she won the Miss West Indian Canadian Pageant in 2010. However, that triumph almost never came to be for the young beauty.
"Honestly, I think it was fate at hand," says Da Costa, whose parents hail from Trinidad.
"There was a limited time to apply for the pageant and I hadn't heard about it, but a friend of mine had. On the last day she messages me and says 'Oh my gosh, I heard about this pageant. You need to enter.' I signed up at around 10 o'clock that night and the cutoff was 12 a.m., so I just got in there. I was lucky."
While Da Costa went on to win the inaugural pageant last year, it wasn't the only accomplishment coming her way – The 23-year-old recently graduated from the interior design program at Ryerson University in Toronto.
Da Costa said she has her sights set on a Master of Architecture degree, but for now, she wants to spend some time travelling. Before setting off on trips to China and then to Trinidad, she spoke to me about the pageant, her ambitions, and offered up some advice for future contestants.
After winning the Miss West Indian Canadian Pageant last year, what kind of impact did it have on your life?
"It was a big deal for me. It also helped boost my own confidence, even further than I already had. It just was nice to see that I could accomplish something like that. What was great was that after winning the pageant, I had to make appearances at certain events. It was mostly geared towards other Caribbean groups or teams. It was nice that everybody was so proud to see part of their community achieving and doing really well. I feel honoured. And I learned a lot, especially from the girls I competed with. They had so much to offer and they all have their own stories to tell."
What kind of memories do you have from that period in your life?
"Memories of tons of laughter. The other competitors and I practiced with each other every weekend. We had to do a dance routine and learn our (stage) walking and every weekend we brought our sense of humour and fun stories. It was a lot of laughs. It was a great time."
After winning the pageant, have you been able to use that to your advantage during the past year? Maybe as a springboard for other things?
"Absolutely. It has especially opened the door to more modelling opportunities now that people see that you're actually capable of competing at that level. They take you more seriously. It definitely opened the door for pageants, as well. And people want to know your story too, so they'll interview you more – they want to see what you can do."
Can you tell me about some of your ambitions in life?
"Eventually I would love to own my own design firm and sort of partner it with architecture. I would also really love to go on to bigger pageants. Help girls from that perspective because with that type of title, you can be a very big influence on younger girls, letting them know that they can accomplish pretty much everything that they put their minds to. So definitely it would be reaching out to the female community, the Caribbean community and I would really love to own my own firm one day. That's the biggest one in my agenda right now."
Do you want to do something with the modelling side of your career?
"More so the pageants than the modelling. However, I think the two sort of help each other. I practice modelling to help me in the pageant department because I think in pageants, you're really showing your personality as well as your beauty, so modelling sort of helps you to come out of your shell and experience that 'all eyes on you' situation. It definitely helps to boost you and put you in a place where you're ready for pageants. So I think I'm a bit against the grain in that regard because most girls do pageants to help with their modelling, but I'm the reverse."
What advice would you give to future contestants in the Miss West Indian Canadian Pageant?
"Definitely just be yourself. It shows when you are too rehearsed. (The judges) are really looking for your personality to shine through in the way that you carry yourself and to shine through in your confidence. As well, just be yourself especially during the question and answer section; just pretend like you're having a conversation with your friends and you'll be good to go.