LITTLE MISS GIFTS
Tiara,
Sash,
Trophy,
Goody gift basket,
Wi Canadian Magazine exclusive photo shoot,
Little Miss t-shirt,
1 round of modeling on stage, and

an amazing experience!!!
Register your little miss today. She'll love it!
---
STAY CONNECTED
Welcome to the Little Miss West Indian Canadian Pageant. It was established in 2012 and it's held annually with the Miss West Indian Canadian Pageant on stage.

This is NOT a competition. All Little Miss West Indian Canadians are winners and guaranteed lots of prizes. No judging or pressures of competition but with all the frills and thrills of a pageant. They're all winners and will be treated as such. It's an experience they will always remember. We would like to encourage the entire family to participate by supporting their very own Little Miss West Indian Canadian. Come to the show and cheer them on! The day will be filled with exhibitors catering to every facet of our entertainment lifestyle and much more!
---
Wi CANADIAN MAGAZINE SOUVENIR 2019/2020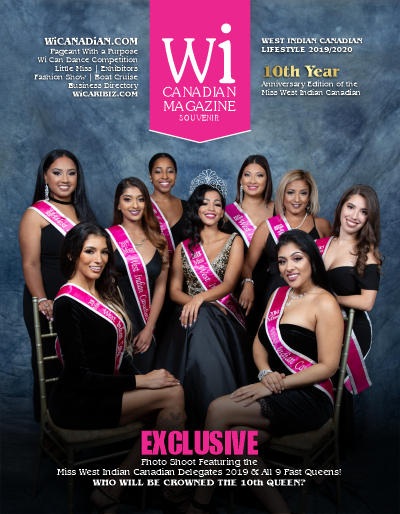 Click here for details.
GUIDE & LINKS
PHOTO GALLERY
2018 | 2017 | 2016 | 2015 | 2014 | 2013 | 2012
PAGEANT INFO
Date: Sunday, October TBD, 2022
Time: 2pm – 7pm
Location: Toronto Grand Convention Centre
Address: 30 Baywood Rd, Etobicoke, ON M9V 3Y8 (Albion Road & Hwy 27)
Advance Tickets: $30 | Door: $40
Info: 416-409-9783