Chanelle Lee is Crowned the 2016 Miss West Indian Canadian of Barbadian Heritage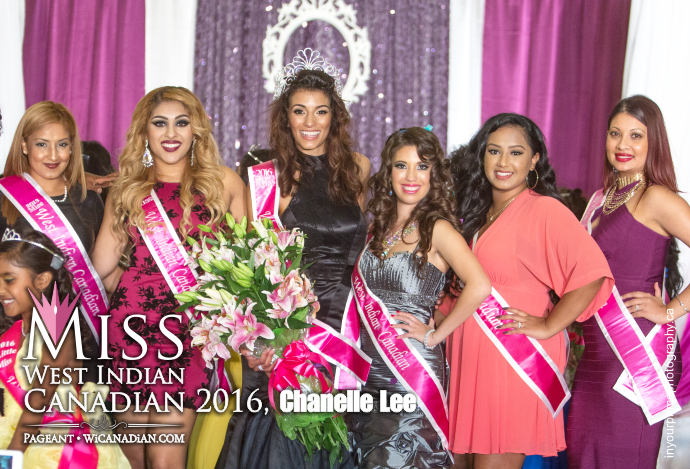 CONGRATS to Chanelle Lee who won the title of Miss West Indian Canadian 2016. Thank you to all the contestants who joined us this year and special congrats to the 1st Runner-up Cheyenne Khan, 2nd Runner-up Angelena Sooknandan, 3rd Runner-up Sangeeta Bahadur, 4th Runner-up Chelsea Maharaj, 5th Runner-up Anastasia Luke, and Miss Popularity Remona Persaud.
The day included the very cute and smart Little Miss West Indian Canadians who were all inspired by the contestants and looked adorable themselves in their dresses, sashes and tiaras.
The BEST BOOTH AWARD at Wi Canadian Expo went to Pure Hue Dynasty as Wi Canadian Expo celebrated their 10th year. Wi Canadian models were stunning in Satya Paul Canada's prestigious collection. The host with the most, Reneil Kistodial stole the show as usual with his natural talent of commanding the audience and keeping them on their toes.
Special gratitude to our title sponsor Raymond Alli of HigherLiving.ca. Your support is greatly appreciated!
Contact us to invite our Miss West Indian Canadian to your next event or fundraiser for a photo opportunity.
Register for the next Miss West Indian Canadian Pageant today!
Click here to view the photo gallery >>